Get your statement for tax purposes
Step 1
Go to ssq.ca
Click LOGIN,
followed by Group Insurance - ACCESS | Plan Members under INSURED.
Step 2
In the LOGIN box,
enter your username and password and click LOGIN.
You will be redirected to the ACCESS | Plan Members website.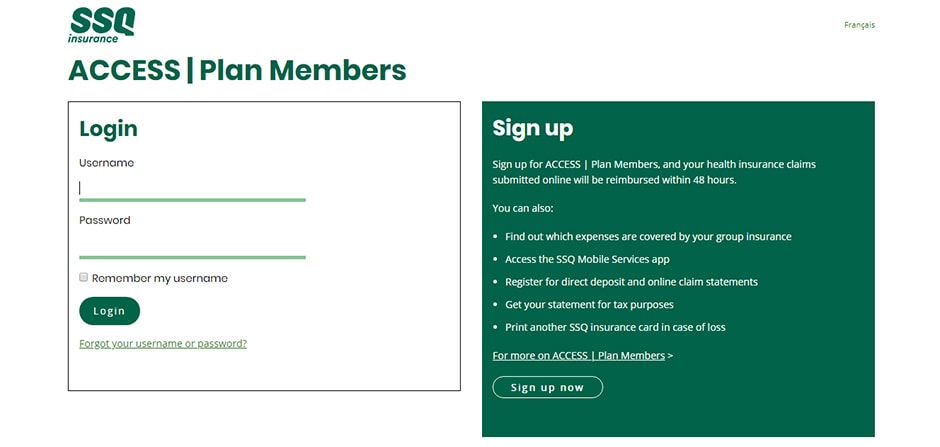 Step 3
In the Documents tab, click Statement for Tax Purposes.
Step 4
Fill out the form for the desired period.
Click Submit to obtain your statement for tax purposes.