Change a life insurance beneficiary
Step 1
Go to ssq.ca
Click LOGIN
followed by Group Insurance - ACCESS | Plan Members under INSURED.
Step 2
In the LOGIN box,
enter your username and password and click LOGIN.
You will be redirected to the ACCESS | Plan Members website.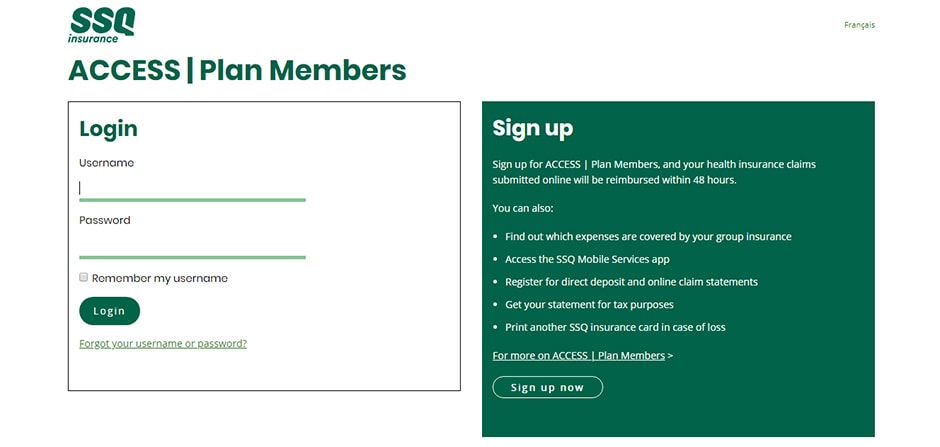 Step 3
In the Contract tab, click Life Insurance Beneficiary.
Step 4
To change the beneficiary, click Change.
Step 5
Fill out the form accordingly and click Continue.
Step 6
Check that the information is accurate (if needed, click Correct to make a change).
When done, click Submit to confirm the change of beneficiary.